ASR's over three decades of exceptional support for Government and Commercial customers have been acknowledged through several recognitions / awards, including US Congressional Recognition, the Ellis Island Medal of Honor, and US Small Business Administration National Award for Business Excellence.
US Congressional Recognition
In 2003, ASR received United States Congressional recognition for ASR's accomplishments in providing support services for Homeland Security (U.S. Congressional Records E 1362).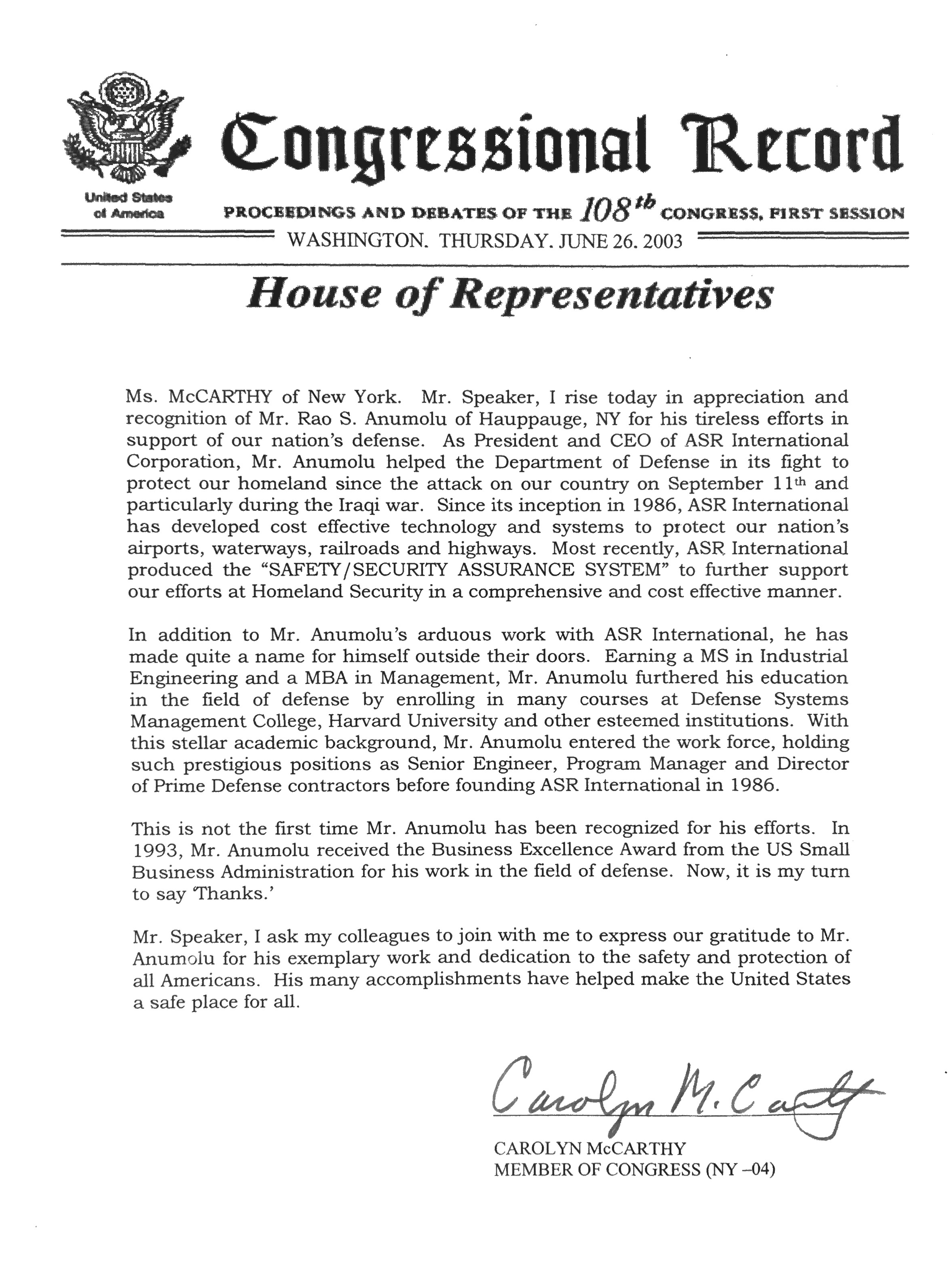 Ellis Island Medal of Honor
In 2010, ASR's President & CEO Rao S Anumolu was awarded the 2010 Ellis Island Medal of Honor. This Medal recognizes recipients for outstanding contributions to their communities, their nation and the world. It is the highest civilian award in the US for immigrants - for their contributions in the development of this country.